RV & Tent Camping on the Klutina River
Welcome to Salmon Grove Campground on the Klutina River! We aim to accommodate the traveling fisherman, fisher-woman, expert or novice angler looking for a place to hone their fishing skills.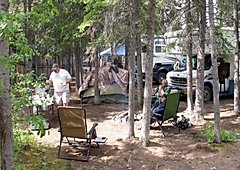 RV Site- Wooded Area
Enjoy a partially shaded RV campsite that sits back from the river. Electric and Water are included. From $30.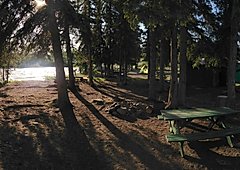 Tent Site- Riverfront
Enjoy this waterfront tent campsite on the Klutina River in a grove of trees. This site offers some shade and is very close to the river. The ground is soft. From $25
Campground Activities
Trail Hiking
Salmon Grove campground is located on the Klutina River confluence trail that leads downstream to the Copper River. The moderate hiking trail down to the Copper River follows the south bank of the Klutina River to the Copper River. Depending on water levels the hike may require waders or rain boots because you will have to wade across several side channels before a short uphill jaunt that quickly leads back to the river. Enjoy breathtaking views, wildlife viewing and fishing opportunities along the way.
Fishing
Try your luck Alaska salmon fishing right from your campsite. Our riverfront campground is the perfect place to park your rig and fish. Enjoy a world-class fishing experience for the famous red salmon. We offer fishing equipment rentals for the self-guided, DIY fisherman, fully guided Copper River Salmon fishing trips, and fishing clinics/lessons for those who want to learn more. Camp at Salmon Grove and experience the best salmon fishing in Alaska!
River Rafting
Rafting is a great way to explore the Alaskan wilderness. There are more rivers than roads and they allow easy passage through otherwise impenetrable terrain. Drift with ease smoothly down the many rivers that surround our waterfront campground. We offer a variety of river rafting/fishing trips and remote camp-outs. Stop by the office or give us a call to learn more.
Fly Tying
Salmon Grove offers fly-trying classes for anyone interested in fly-fishing. Stop by the office and sign up for a group class or schedule your private session. Every week we focus on a different Alaska salmon fly pattern. All materials are provided and include; vice use, fly materials, thread, hooks, tools, etc. Take home your flies and stock your fly box. A custom clinic is available at your waterfront campsite anytime during your stay. Check-in at the office to schedule your fly tying session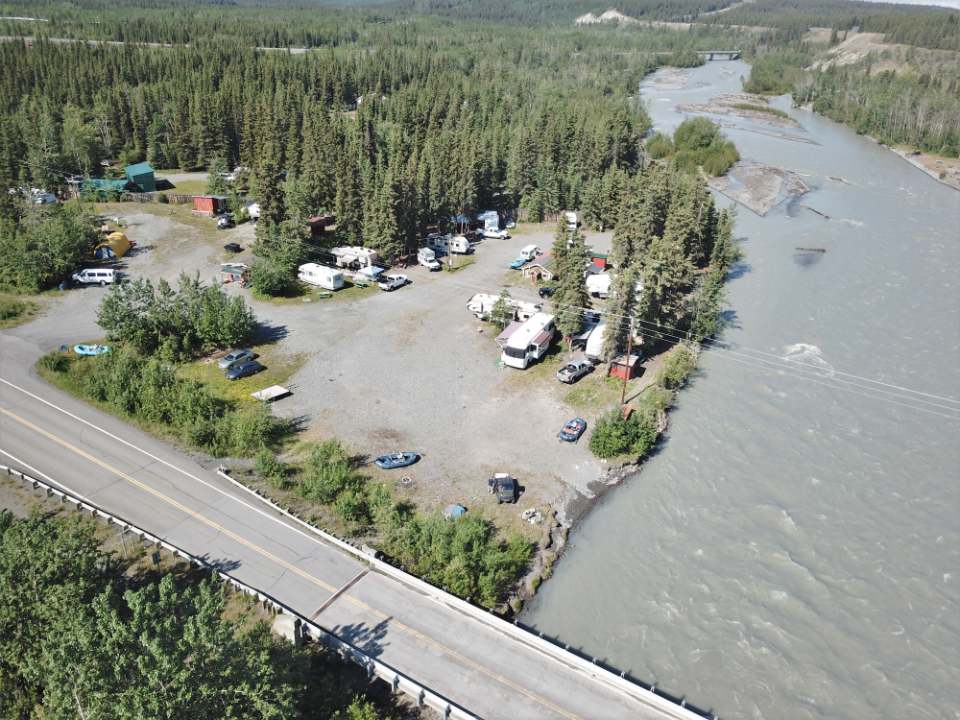 There are a limited number of campsites available for online reservations at this time. (907) 822-5822. We operate on a first come first serve basis. Please call to check camp availability. (907) 822-5822