Overnight Fishing Trip
Overnight Fishing on the Gulkana River, Klutina River or Tonsina River
30 hrs | $1000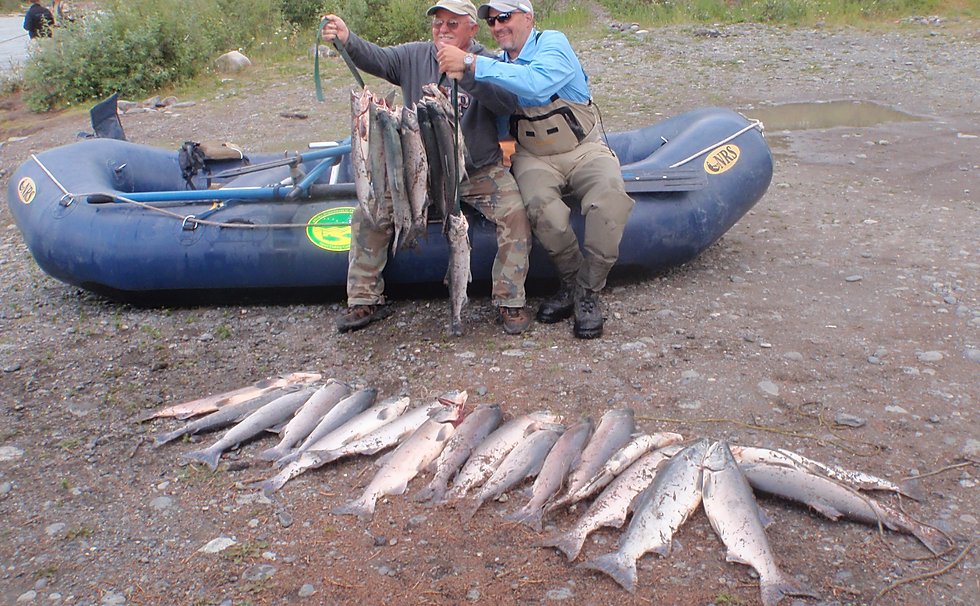 2 Full Days of Klutina River fishing and 1 night of luxury camping on the remote shore of the Upper Klutina River. Fully guided includes a 23 mile river trip, meals and camping equipment. Focus on the fishing and let us do the rest. The limit of king salmon is 1 per day and 1 in possession. We have the ability to drop the first days limit off with our shuttle driver to be processed (fully frozen) before you may retain your second days king.
Book Online
Overnight Fishing Trip
30 hrs | $1000
Mon, Tue, Wed, Thu, Fri, Sat, Sun
Book Now
Location & Contact Details
Tel: 1-907-822-5822Email: info@klutinariver.comSalmon Grove Campground & Fishing Charters, 100 Old Richardson Highway, Copper Center, AK 99573, USACancellation Policy: To cancel or change the date of your trip, please contact us with as much notice as possible. We require a 2 day cancellation notice by email or telephone for a full refund.